According to a survey by People of Colour in Advertising and Marketing (POCAM), microaggressions and isolation are all too common for Black, Indigenous and People of Colour (BIPOC) working in marketing and advertising.
First, on the use of BIPOC…

While the BIPOC acronym draws important attention to the distinct systemic discrimination Black and Indigenous people face, it is rightly not embraced by everyone. While we use it in this post to align with POCAM's research and report findings, we would first like to acknowledge the distinct systemic experiences between Black and Indigenous people and recognize that BIPOC is still an unspecific umbrella acronym for racialized people.
What are microaggressions?

Microaggressions are small remarks or actions meant to be casual, but which reinforce stereotypes and discrimination against minority groups. They draw attention to someone's difference in a way that singles them out and makes them uncomfortable. For example, asking to touch a Black person's hair is a microaggression.
How common is BIPOC discrimination in marketing and advertising?

It's far too common. In POCAM's survey of BIPOC working in marketing and advertising, 83% of respondents reported having experienced microaggressions in the workplace. Further, 56% of BIPOC have suffered outward racial discrimination at work and 33% of have been harassed because of their race. Unsurprisingly, 30% of BIPOC reported these experiences negatively impacted their mental health and life outside of work.
How can we in the marketing and advertising industry support BIPOC?

Here are some important ways you can make a difference that we've come across.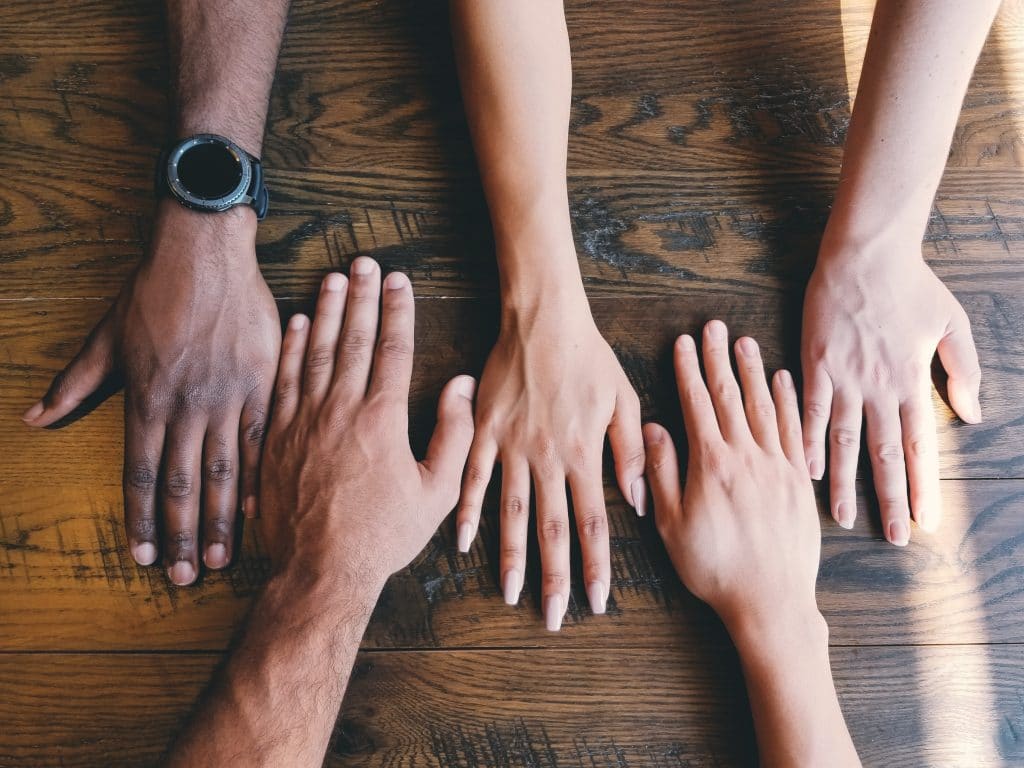 Help close the mentorship gap.

The majority of POCAM survey respondents were relatively young with less than 10 years of experience, which may have something to do with a lack of representation. When BIPOC join industries in which they are underrepresented, isolated and unsupported, they often leave. These poor experiences, which force BIPOC out of the industry, continue the cycle of underrepresentation and mistreatment.

Mentorship is one possible way to help BIPOC feel supported in the workplace. But, while mentorship and representation are an area of focus for many diversity efforts, 78% of BIPOC respondents said they do not have a mentor in their workplace.

When BIPOC have mentors to teach, support and model the way, workplaces feel more inviting.


Talk the talk, but walk the walk.

One of the most obvious issues in the survey responses was that, when agencies attempt to prioritize diversity, BIPOC are often lumped into one homogenous group. This is unreflective of the unique lived experiences and the needs and challenges different people and groups face. Generalized diversity efforts appear disingenuous and fail the people they are implemented to serve.

Research, engagement and intersectional approaches are critical to authentically supporting BIPOC.


Identify microaggressions and take action to prevent them in the future.

You should take learning into your own hands and do extensive research into the history of racism in marketing and communications. Rather than relying solely on BIPOC to inform you, seek out work and information from BIPOC on the topic at hand.

Once you are educated, it's also important to engage BIPOC to define what a supportive and inclusive workspace looks like. In doing this, ensure those giving input are respected, heard and compensated for their leadership and labour.


Above all, prioritize BIPOC experiences and acknowledge mistakes.

Progress takes an ongoing commitment to putting in the work and learning necessary. It may be a long and bumpy path ahead, but it's long past time the marketing and advertising industry started this journey.

Stay humble and open-minded. Centre the experiences, wisdom and needs of BIPOC. If you make a mistake, acknowledge it, learn from it and try again from a more informed place. We can get there together.
References
What it's like to be BIPOC in advertising, according to the data, Strategy Online (2021)
Visible & Vocal – The Canadian BIPOC Advertising and Marketing Study 2020 (2021)