In a webinar hosted by Canada Post, this infographic they shared showcases a really interesting trend: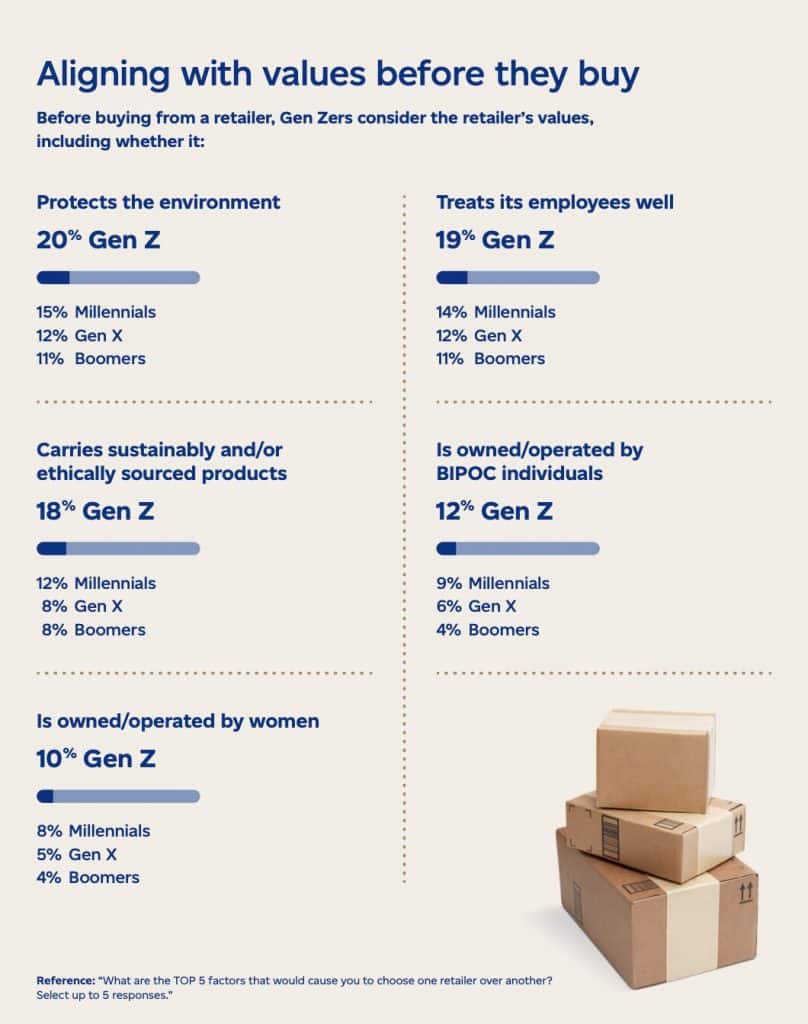 There are many studies that show Generation Y / Millennials to be very focused on aligning their values before purchasing, but this infographic shows Generation Z is not only continuing, but building upon this trend. We predict future generations will only continue building upon this trend as well and these %'s will get higher and higher.
Some other notable insights on Generation Z from this report:
➡️ Members of Generation Z are more likely to and support businesses owned by women or IBPOC
➡️ Sustainability, Equity, Diversity, and Inclusion matter a lot. "They did the work, looked inwards and examined their core values, now, they are looking to align those core values with the businesses and brands they frequent."
➡️ They embrace authenticity and transparency; "Gen Z is a welcome audience for brands that speak authentically about their values. Don't fear being more transparent when speaking with members of this generation."
➡️ And lastly, a bonus statistic we learned from Joyann Boyce; "49% of Gen Z have stopped purchasing from a brand that did not represent their values.
It's undeniable; Generation Z is the future. The only question is; are brands ready for to align their values with theirs?